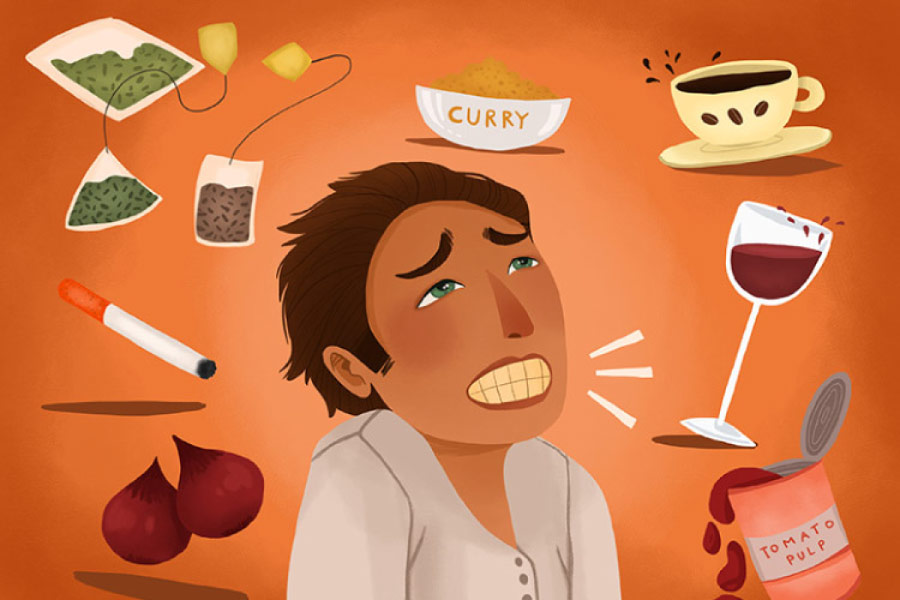 Professional teeth whitening is a great way to brighten your smile. After a teeth whitening procedure, you want the effects to last for as long as possible. To ensure that you enjoy the benefits of your whiter smile, we've put together this list of foods to avoid, at least initially. In general, your teeth are most sensitive for the first few days after the whitening procedure.
Wine
This one should come as no surprise: for the best effects, avoid drinking wine right after teeth whitening. Both red wine and white wine can cause issues. The acidity and pigment in red wine can cause stains, while white wine can break down enamel.
Coffee & Tea
Avoiding coffee after your teeth whitening procedure should also be a no-brainer. Coffee is chock full of tannins. Over time, tannins build up and can darken your teeth. Tea can also contain tannins, so do your best to avoid it too. If you can't function without coffee or tea, we recommend drinking through a straw to help minimize contact with your teeth.
Soda
Sodas are high in sugar and they also have colorants, therefore they can cause problems with teeth. Because your teeth will be more porous than usual after your whitening procedure, it will make them more susceptible to stains and damage.
Candy
Like sodas, candy is high in refined sugar. Even in the best of times, candy consumption can increase your risk for decay, discoloration, and enamel erosion. Avoid candy for at least a few days after your teeth whitening to avoid damaging your sensitive teeth.
Dark Fruits
This one is trickier, since fruit consumption is generally healthy. However, steer clear of dark-colored fruits right after your teeth whitening treatment. Otherwise, the pigments could stain your teeth and the acid could contribute to enamel erosion.
Drink Water
Right after a teeth whitening procedure, you should drink plenty of water and turn to healthy foods that are low in acidity and stain-causing pigments. And if you can't avoid consuming something stain causing, drink water and rinse your mouth afterwards. The water will dilute the acids and stain-causing substances and clean off your teeth.
Bright & Healthy Smiles in Elk Grove, CA
Villa Vista Dental has a full suite of services to help you maintain optimal oral health. We offer preventive care to keep your smile healthy, like regular exams, hygiene cleanings, and protective mouthguards. We also offer a wide range of restorative services if you need a little repair. Cosmetic services like teeth whitening and dental veneers can give your smile a powerful boost. To ask our team any questions about our treatments or to schedule your next consultation, call our office today!
Keep your smile bright after professional teeth whitening!