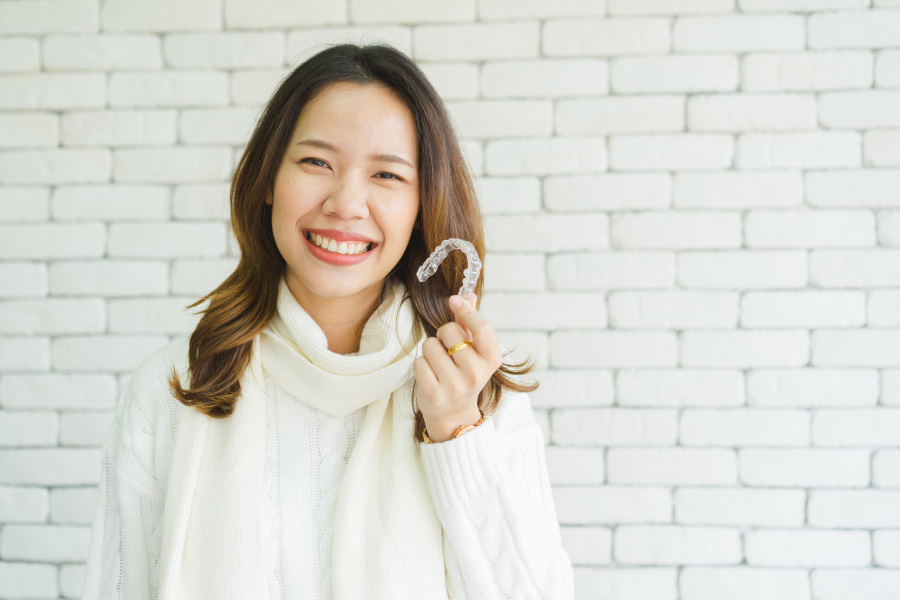 While you might feel unlucky in the smile department, you are lucky in terms of how many options you have these days for orthodontic treatment. Villa Vista Dental offers two different orthodontic procedures that are designed to fix issues like crowding and gaps. Both are especially good for patients who want straight teeth but don't want to spend several years wearing metal braces.
Accelerated Braces
Six Month Smiles® are a type of accelerated braces. The technology is similar to traditional metal braces since there are brackets and wires involved. The difference is that the procedure focuses primarily on the teeth that are visible when you smile. This allows the treatment to be completed much quicker.
Clear Aligner Therapy
Clear aligner therapy is quite different from traditional metal braces. The brand we offer is called ClearCorrect®. With this type of orthodontic treatment, teeth straightening is achieved through a series of clear aligners. The aligners are designed to fit snugly over your teeth. As you move gradually through each set of new aligners, your teeth are gently pushed into the correct direction. The aligners should be worn at least 22 hours a day to keep your treatment on track.
Advantages of Clear Aligners
Clear aligners take away many of the negatives associated with traditional methods of orthodontic treatment. For one thing, the aligners are nearly invisible so it isn't obvious that you are straightening your teeth. The plastic of the aligner feels smooth against your mouth so they are more comfortable to wear than metal brackets. Another big plus is that you take them out when you eat and clean your teeth. This means no big changes to diet are necessary. It's also easy to maintain good oral hygiene. No threading floss around brackets or worrying about pieces of lettuce stuck in your braces. You can brush and floss as usual.
Orthodontic Options in Elk Grove, CA
Are you interested in getting orthodontic treatment? If you need help deciding between the different options available, we invite you to book a consultation at Villa Vista Dental. We provide modern orthodontic services at our Elk Grove practice and we're happy to help. We offer flexible financing options to make your treatment more budget-friendly.
Get straight teeth, faster, with clear aligners or accelerated braces.