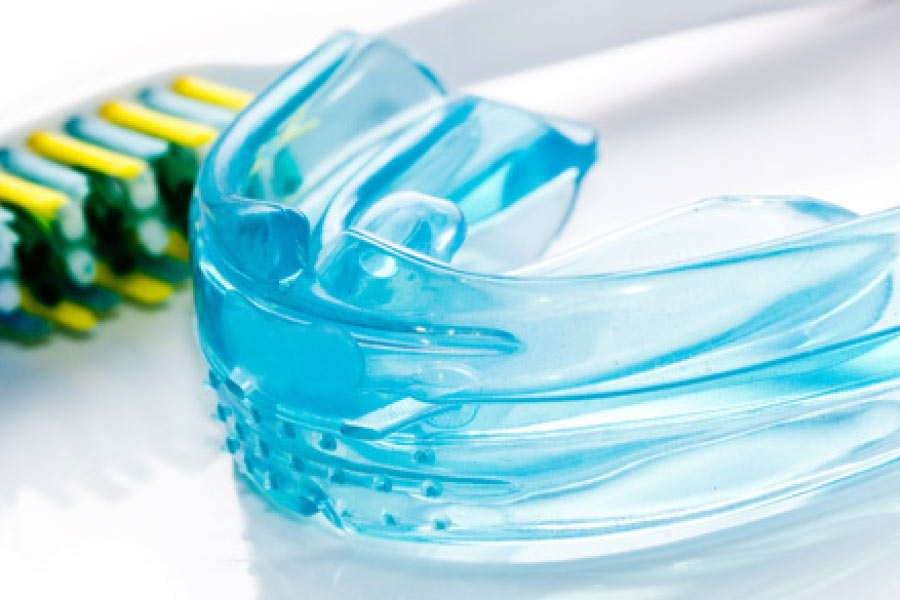 Is your jaw sore when you wake up in the morning for no apparent reason? Do you often take an elbow to the mouth during your weekly basketball game? Did your kid get hit in the face with the ball last Saturday at their soccer game? These are just a few scenarios that indicate a mouthguard might be just the thing you need to manage a healthy, intact smile.Villa Vista Dental offers custom mouthguards in our Elk Grove, CA dental office. Read on to learn more about why custom mouthguards are even better than store-bought ones.
Why Would I Need a Mouthguard?
If you suffer from bruxism, or teeth grinding, you run the risk of chipping or breaking your teeth, which can cause decay. The causes of bruxism are varied, but it is typically caused by sleep apnea (a sleep disorder), bite issues, or stress and anxiety.
If you play a contact sport like hockey, football, basketball, soccer, rugby, lacrosse or boxing, you should wear a mouthguard to protect your teeth. However, there are many other sports where a mouthguard is a good way to prevent a dental emergency. Sports injuries are a common cause of tooth loss.
Custom Mouthguards & Nightguards
At Villa Vista Dental, we can create a custom mouthguard or nightguard specifically for your smile. These are different from a store-bought mouthguard, which may come in a standard size that doesn't fit snugly over your teeth. Unlike boil and bite or one-size-fits-all mouthguards that are made from flimsy materials, our mouthguards are comfortable and sturdy enough for longtime use.
How Much Does a Custom Mouthguard Cost?
We do everything we can to make our treatments and services affordable for our patients at Villa Vista Dental. During your consultation, we will provide a detailed cost estimate of your treatment and help you select one of our flexible financing options to pay for it.
How Do I Care for My Mouthguard?
Caring for your mouthguard is simple — all you need to do is rinse and brush it after use. Allow it to completely dry before wearing it again.
Comfortable Custom Mouthguards in Elk Grove, CA
A custom mouthguard from Villa Vista Dental in Elk Grove, CA can protect your teeth if you suffer from bruxism or play a contact sport. Uncomfortable mouthguards rarely get used. Let us create a mouthguard that will fit your mouth and provide both comfort and protection! Contact us to schedule your appointment today.
Custom mouthguards protect your teeth from damage!