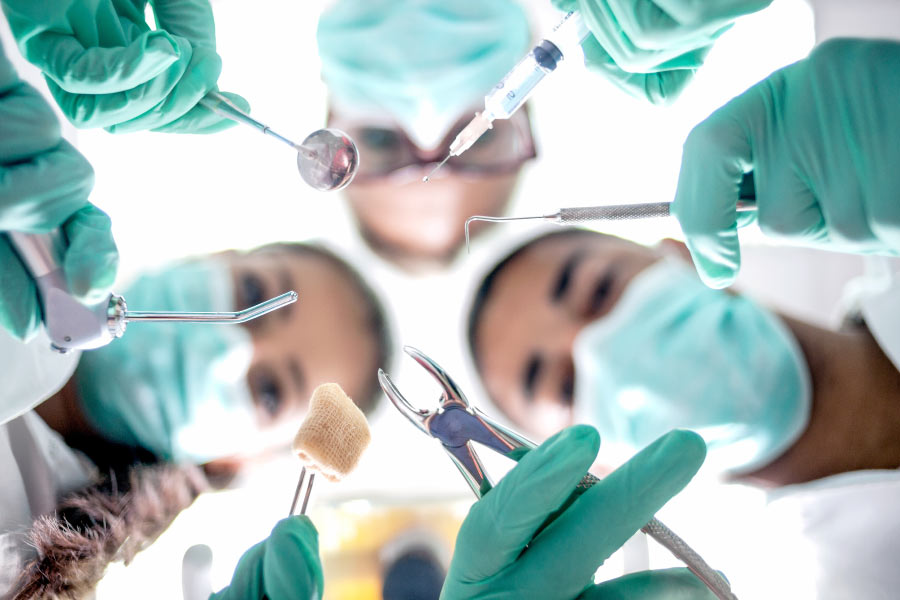 Most people only think of wisdom teeth in one particular situation – when they need to get them removed. Wisdom teeth are our third set of molars and they don't erupt until we are near adulthood, around the ages of 17 to 21. This is also where they get their name. By the time they come in, you're probably (hopefully) a bit wiser.
The Problem with Wisdom Teeth
Generally by the time wisdom teeth come in, an individual who had misaligned teeth has already had braces. Crowding caused by wisdom teeth can move teeth out of alignment. These aren't the only problems caused by erupting wisdom teeth. Some signs of trouble you might experience are jaw pain, gum tenderness, stiffness opening your mouth all of the way, or infections behind your last tooth. Why do we have these teeth when we usually have to get rid of them the moment they make their grand entrance? That's a very good question!
Changes in Our Jaw
Over the years, human jaws have gotten smaller. This, in turn, means there may not be enough room in our mouth for all of our teeth. It's not just about wisdom teeth either. Some people may need to get one or more of their other teeth extracted to prevent crowding. This means that humans used to have room in their jaws for 32 teeth, including four wisdom teeth. Now some people barely have room for 28 teeth.
Changes in Our Diet
The fact that jaws are smaller has been proven by comparing fossil evidence. This is mostly due to the fact that the type of food we eat and how we eat that food has significantly changed over time. We don't need the extra chewing power provided by wisdom teeth like our ancestors did when most food was tough and hard to chew. Because our diet consists of more soft or processed foods, our jaws are weaker and smaller. Whether this is a good thing or a bad thing is a matter of discussion among scholars.
Wisdom Tooth Removal in Elk Grove, CA
If you suspect that your wisdom teeth aren't coming in correctly, Villa Vista Dental can help. Our team will take images of your teeth to determine whether or not your wisdom teeth need to be removed. If it is determined that it will be best for your oral health to remove them, you can feel confident scheduling your wisdom tooth extraction with Dr. Tin. He has removed many wisdom teeth as part of our restorative services. Our team will provide you with excellent care and thorough aftercare instructions. Contact us for a consultation today!
Our team provides gentle wisdom tooth extraction when needed!