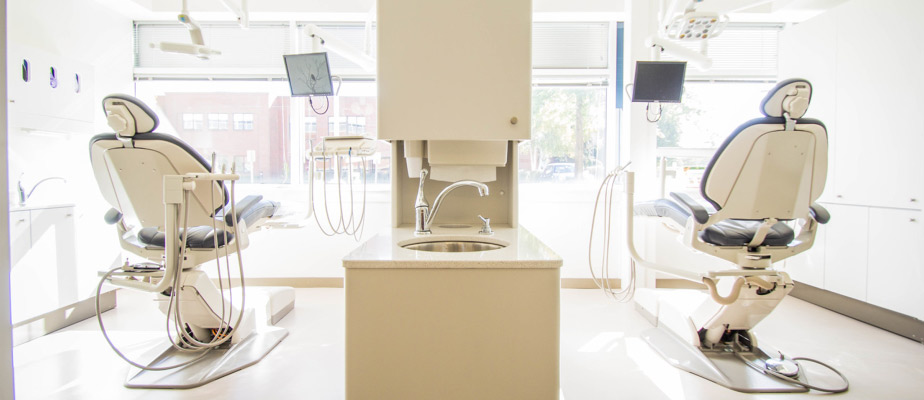 We know that going to the dentist can be stressful for some people, but we work hard to prove that doesn't have to be the case. As dental professionals, we love that our job is the business of helping people smile. We came up with a list of some cool facts related to dental technologies to show you the fun side of our profession!
1. Old-School Brushes & Toothpaste
You know that toothbrush that's sitting in your medicine cabinet? Its modern design was invented in 1938. So what did folks do to clean their teeth back in the day, say around 3,000 BC? An early form of the toothbrush consisted of tree twigs; people would chew the twigs to fan it out and use it to clean their teeth. As far as early toothpaste options, the Ancient Greeks used some interesting ingredients, including pumice, talc, alabaster, coral powder, and iron rust.
2. The Power of Floss
Maybe you dread the dentist asking you the last time you've flossed, but the importance of flossing isn't something new. Dental floss manufacturing dates back to 1882! And if you need more reason to floss consider this: average brushing only cleans about 60% of your tooth surfaces. Flossing is what thoroughly cleans those otherwise hard-to-reach surfaces between teeth.
3. Red or Blue Brush
Whatever the reason may be, people reportedly prefer blue toothbrushes to red toothbrushes. What color is your toothbrush?
4. Invention of Novocaine
You can thank Novocaine for helping make your dental experience pain-free. Unfortunately for people in the past, this local anesthetic wasn't invented until 1903 thanks to the chemist Alfred Einhorn.
5. Ice Age Filling
Teeth found in Italy dating back to 13,000 BC are the earliest evidence of dental fillings. The teeth had holes that suggested someone had used tiny stone tools to drill out a cavity, and these holes were filled with plant fibers and hairs. Can you say, "Ow?"
If you're interested in learning more about your dental health and diving into more dental facts, the Villa Vista Dental team would be happy to chat. Feel free to call or email us!
You have questions? We have answers!