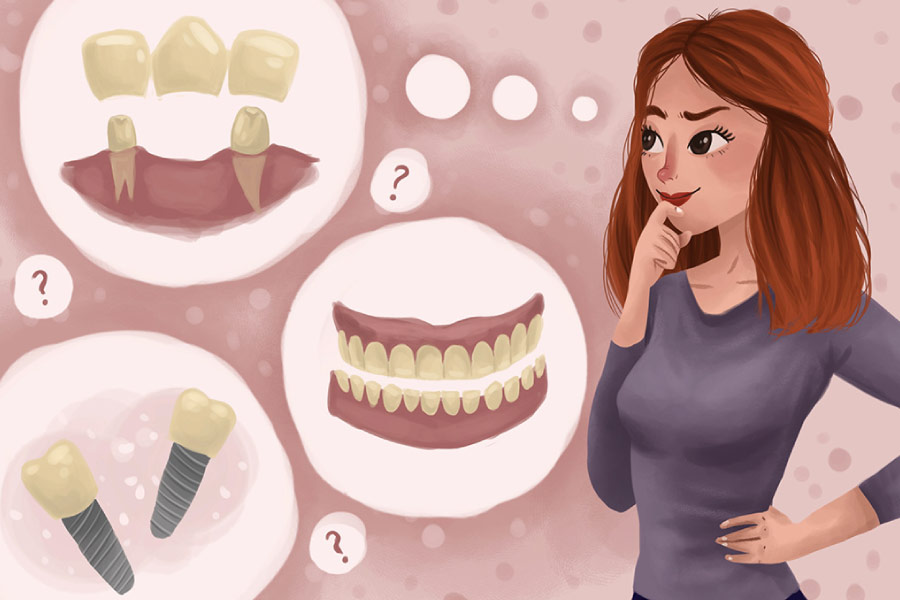 If you are missing teeth, you are probably looking for the best way to restore your smile. You may have heard of dental bridges and dental implants, but which one is better for you?
What Are Dental Bridges?
Dental bridges use natural teeth as a support system to create a "bridge" of artificial teeth to cover a gap. This may be a good option if the gap has two healthy, natural teeth on each side.
Pros & Cons of Dental Bridges
Getting a dental bridge is faster and usually more affordable than a dental implant. There's no need for surgery and the healing time is quicker. However, dental bridges don't replace a dental root in the same way dental implants do. This could mean that there is a possibility of bone loss in the jaw.
What Are Dental Implants?
The dental implant process starts when Dr. Tin inserts a titanium post into your jaw where the missing tooth used to be. The post will fuse to your jaw bone and serve as a replacement for a dental root. Once it's healed, a dental crown is put on top of the post to give you a complete smile.
Dental Implants Pros & Cons
Dental implants are a popular choice since they look and function like natural teeth. The implant itself will last a lifetime and the crown will last 15 years or more with proper care. You also don't need to care for your dental implant differently from the rest of your natural teeth. Dental implants may cost more, especially if you are replacing multiple teeth. The recovery process also takes longer since it can take weeks to heal after the surgery to insert the titanium post.
What Is Best for You?
Every person will have a different answer on which dental restoration is best for them. Dr. Tin is experienced with dental restorations and may recommend another solution if you are missing multiple teeth. Our team will listen to your needs and consider your budget. You can trust Villa Vista Dental to provide honest and appropriate options. If you would like a consultation, please give us a call. We would be happy to provide you with a dental exam and discuss your choices.
We can help you choose between a dental bridge and dental implant!