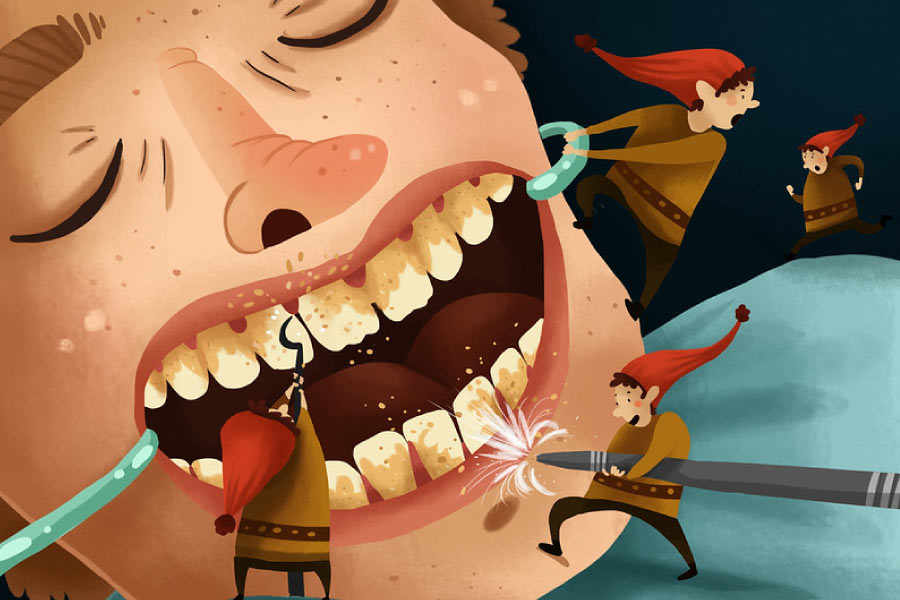 Did you know that there's more than one type of dental cleaning? You may not think twice about it if you regularly visit the dentist for a standard cleaning. However, there are more specialized types of dental cleanings to take care of specific problems. Here's a quick rundown of the main types of dental cleanings.
Prophylaxis Cleanings
The name sounds fancy, but this is actually the standard teeth cleaning and most likely what you're getting when you go in for your check-up. During a prophylaxis cleaning, any plaque or tartar that has built up on your teeth is removed. Tartar forms when plaque has hardened, and it can only be removed by a dental professional with special tools. No matter how well you care for your teeth at home, you can't remove all of the plaque that builds up over time. Basically, this is the kind of cleaning you get if you have a generally healthy mouth.
Scaling & Root Planing
Sometimes referred to as a deep cleaning, scaling and root planing is used to treat gum disease. The "scaling" portion is when plaque and tartar are removed from not just the surface of the teeth, but also from the pockets under your gum line. The "root planing" portion is when your tooth roots are essentially smoothed out, making it easier for the gums to reattach. Since this type of cleaning is more intensive, it is often performed with local anesthetic.
Debridement
A debridement or gross debridement cleaning is used for people who have never visited the dentist, who haven't visited the dentist in quite some time, or who have struggled to maintain a healthy oral care routine. Performed with a special electrical tool, this kind of cleaning can remove a heavy build-up of plaque and tartar.
Dental Cleanings in Elk Grove, CA
Speaking of dental cleanings, is it time for yours? Book your appointment at Villa Vista Dental by calling us or clicking the contact link below. In addition to routine exams and cleanings, we also offer a wide variety of other dental services. Whatever your smile needs may be, we're here for you.
Twice a year dental cleanings keep your smile in great shape!