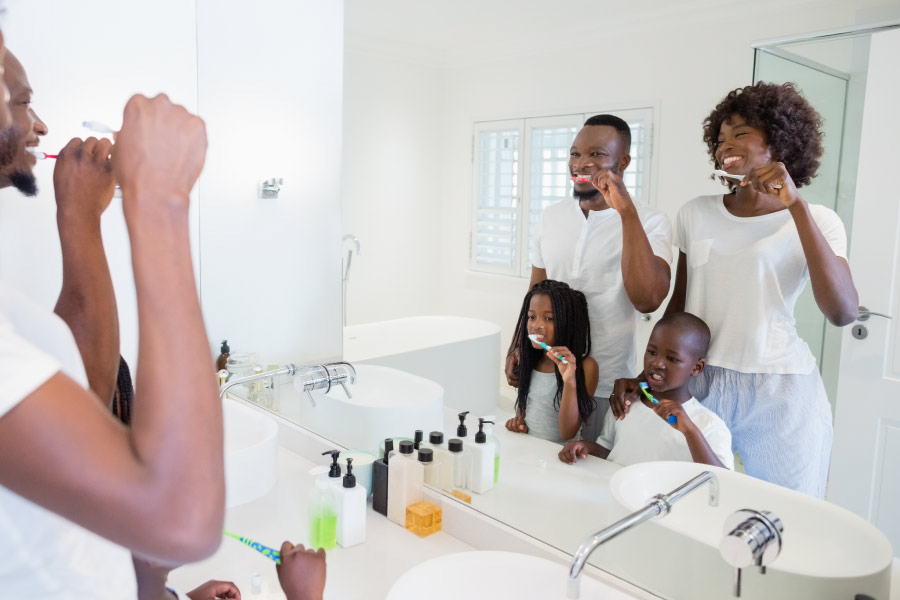 From cavities to gum disease, many common dental issues can be avoided with preventive care. Today, we want to provide you with some information about how cavities develop along with some tips to avoid dental cavities. With this new knowledge, you'll put yourself on the path for a lifetime of oral health.
What Is a Cavity?
Dental cavities are damage in your tooth enamel that gradually develop into tiny holes, or cavities, if left untreated. If cavities aren't addressed, they keep growing into the sensitive inner layers of your tooth. This can result in toothache, infection, and even tooth loss.
What Causes Cavities?
There are several things that can contribute to cavity development: oral bacteria, a diet high in sugar, and poor oral hygiene. As the bacteria in your mouth feeds on sugar that you eat, it produces acid. Over time, this acid wears away on tooth enamel. Without good dental cleaning habits, this can result in cavities.
What Are Tips to Avoid Dental Cavities?
Now for some good news: cavities are often preventable. Here are some tips for keeping your smile free from cavities.
1. At-Home Oral Hygiene
The best thing you can do to protect your pearly whites is to have an at-home oral hygiene routine. This means brushing your teeth twice daily for two minutes each time and flossing each day.
2. A Healthy Diet
Another way to avoid cavities is to limit your sugar intake. If oral bacteria have less sugar to feed on, they'll produce less acid. Combined with regular brushing and flossing, this can keep your teeth cavity-free.
3. Regular Dental Checkups
Our final tip to avoid dental cavities is to keep up with your dental checkups. At Villa Vista Dental, we recommend that our patients receive a professional cleaning every six months or so. This allows our team to spot and treat any potential cavities or other issues before they become a more serious problem.
Cavity Prevention in Elk Grove, CA
Dr. Tin is a big proponent of preventive care! We offer many preventive treatments that can keep your smile healthy including dental sealants, fluoride treatments, custom mouthguards and oral cancer screenings. To ask our team any questions about these services or to schedule your next appointment, call our office today!
Preventive exams will help keep your smile cavity-free!