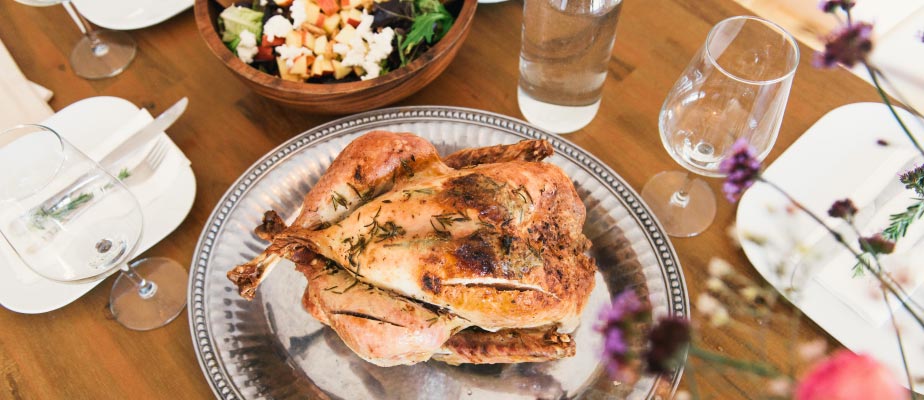 Thanksgiving is right around the corner, and if you're like us, you're getting excited about all the delicious things you're going to eat. At Villa Vista Dental, we want you to enjoy the holiday, but we also want to make sure you watch out for the health of your teeth while doing so. Don't worry, you don't need to pass up on all your favorites. You can still eat well and look after your smile this Thanksgiving! Here are five tooth-friendly Thanksgiving dishes:
1. Turkey
Yes, the star of Thanksgiving is actually good for your teeth! Sweet and starchy foods are the biggest culprits to watch out for when it comes to keeping your teeth in great condition, which means protein-filled turkey passes the test. It also contains gum-strengthening B vitamins and enamel-strengthening vitamin D.
2. Sweet Potatoes
Whether roasted or made into a mash, sweet potatoes are a great dish to dig into this Thanksgiving. This root vegetable is full of healthful vitamins and minerals that are good for your dental health, like vitamin A and C and phosphorus.
3. Cheese
Eyeing that cheese plate or dish of macaroni? Go for it! Cheese, like other dairy products, is rich in calcium and phosphorus, which help strengthen teeth. Moreover, cheese also balances your mouth's pH level, which help combats the formation of cavities.
4. Green Bean Casserole
The vitamin C in green beans and onions together make for a winning combination when it comes to the health of your gums, so feel free to enjoy this classic Thanksgiving dish.
5. Cranberries
Cranberries contain vitamin C and A, along with beta carotene and potassium. But if you're eating your cranberries in the form of sauce, we recommend you opt for a homemade, rather than store-bought, version so you can limit the amount of sugar inside.
To learn more about which foods are best for your teeth, or which ones you should avoid, contact our Villa Vista Dental team!