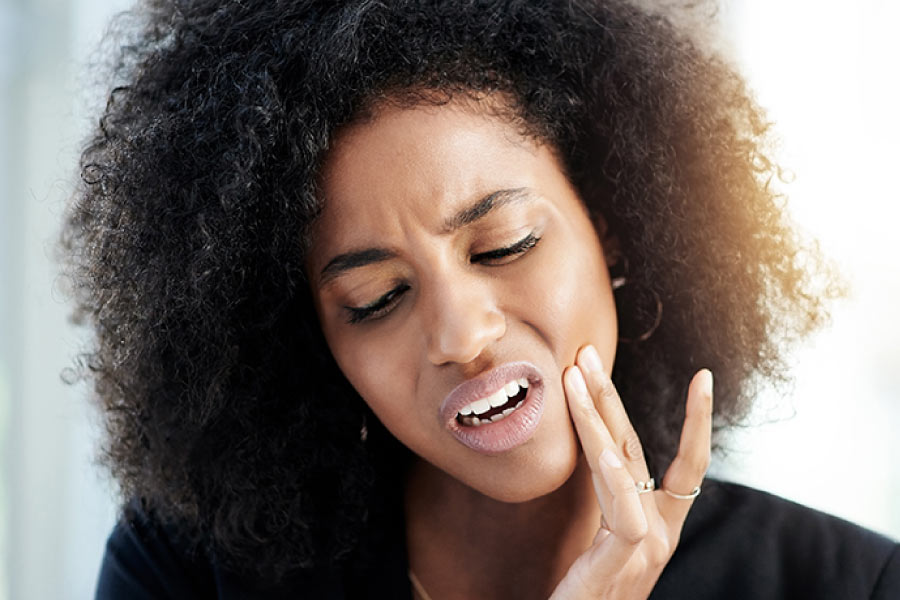 Living life to the fullest with tooth pain can be very difficult. Things like speaking, chewing, and even yawning can cause sharp pain. If you're currently experiencing tooth pain, Villa Vista Dental will help you find a solution so you can become pain free. Read on to learn about some of the common causes of tooth pain.
Reasons You May Be Experiencing Tooth Pain
The first step to combatting tooth pain is to identify the underlying cause. There are many factors that may be causing your tooth pain. Dr. Tin will seek to discover what is causing your tooth pain before determining a treatment plan that best suits your situation. Here are some of the most common reasons for tooth pain.
Cavities

Decay causes the dental pulp inside the tooth to become swollen so that it puts pressure on the tooth's nerve.

Cracked or Broken Tooth

Dental trauma can damage or expose the tooth's nerve, causing pain and discomfort.

Enamel Erosion

Enamel is the protective outer layer of teeth. When enamel is lost it exposes the sensitive dentin layer underneath.

Gum Recession

Gum recession exposes the tooth's roots. This can cause extreme sensitivity when brushing or eating hot and cold foods.

Periodontal (Gum) Disease

Gum disease causes soft tissue inflammation and can lead to tooth decay.

Teeth Grinding

Grinding wears down teeth over time and can expose sensitive nerves.

Whitening Treatment

After a whitening treatment, you may experience temporary tooth sensitivity.
Schedule Your Tooth Pain Consultation
Are you suffering from chronic tooth pain? The sooner you seek treatment the better. Tooth pain can indicate a serious underlying dental issue. The longer you wait, the more severe the dental problem may become, eventually resulting in a dental emergency. At Villa Vista Dental, Dr. Ricky Tin and our knowledgeable team have years of experience diagnosing and treating dental pain. Our mission is to help patients regain a healthy, pain-free smile. Please contact our office to schedule your dental consultation. We look forward to hearing from you!
Come see us to eliminate your tooth pain!