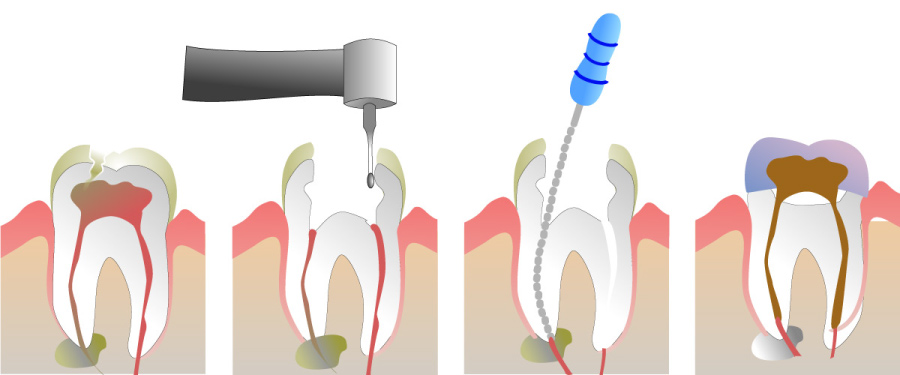 Long ago, before modern dentistry, simply removing a tooth that caused problems was very common. Thankfully, dentistry has advanced so now we know how to keep teeth strong and healthy. When teeth do suffer from problems like an infection, we try to save the natural tooth instead of extracting it. Why? What are the benefits of saving a natural tooth?
Natural Teeth: There's Nothing Better
When you have a tooth removed, you can get a replacement, but no matter how good the replacement is, it's not the same. When a tooth is extracted, it affects the natural structure of your mouth and removes the root. Replacements like dentures and bridges help restore your smile and chewing function, but they don't replace the root. As a result, your jawbone doesn't receive stimulation from chewing. Over time, you lose bone density, which leads to other tooth problems and changes in your facial appearance.
What About Dental Implants?
Dental implants replace roots with a biocompatible titanium post, which helps with jaw stimulation. They still aren't better than a healthy natural tooth, however. The process of getting dental implants also takes a while and they can be costly. If you've already lost a tooth, implants are great, but if you still have your natural tooth, we will do what we can to preserve it.
How We Save Teeth
Whenever possible, Dr. Tin will save your natural teeth. A root canal is one of the most common and effective ways to do that. Root canals have a bad reputation, but they are a much better alternative to extraction and they have a high success rate. Thanks to modern dentistry, root canals are not scary anymore. After treatment, you might experience some inflammation or mild discomfort, but it's nothing compared to what you likely felt before the root canal.
Protecting Your Teeth at Villa Vista Dental
Here at our Elk Grove office, we want to protect your smile and oral health. Saving a natural tooth instead of extracting it is one of the ways we do that. You can keep your teeth strong and healthy with good oral hygiene habits at home and checkups every six months. You may never need a tooth-saving treatment like a root canal, but if you do, we're here to make the experience as smooth and comfortable as possible. Please contact us today with any questions!
We work hard to protect your smile and oral health!